Spain win FIBA 3×3 Women's Series Montreal Stop
Updated: September 5, 2021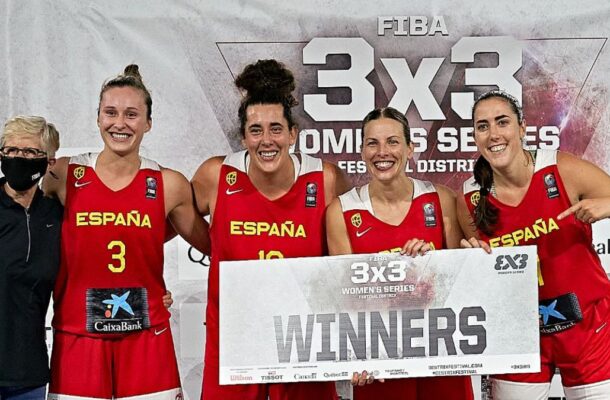 MONTREAL, CANADA — Spain won their second FIBA 3×3 Women's Series stop of the season in Montreal, Canada after defeating Austria in the final on September 3-4, 2021.
Spain went unbeaten in Montreal (5-0) and defeated Austria 18-15 in the first-ever Women's Series final appearance for the runner-ups, who knocked out the United States in the semi-finals.
MVP Aitana Cuevas led Spain in scoring in the final with 12 points and was the top scorer of the event as well with 32 points overall and had the highest Player Value of the event (32.5). Spain also led all teams in scoring with 90 points (18 ppg)
This marks Spain's second FIBA 3×3 Women's Series title this year after their win in Mies earlier this year. They received the winners trophy from FIBA Americas President Carol Callan.
Montreal Stop Final Standings
1. Spain
2. Austria
3. USA
4. Canada
5. Poland
6. Germany
7. Netherlands
8. Mongolia
The FIBA 3×3 Women's Series Final will take place in Bucharest, Romania on September 18-19. 
FIBA Media Release
Photo credit: FIBA